AnimSchool Fantasy Character WIP-Sara Olocco
Topic starter
Posted : 14/01/2021 7:02 am
Hello again. I'm doing the textures for my character, then I'll only have to do the lights. 
Just for clarity sakes, to realize the character I'm using 3d Maya, Substance Painter and Photoshop to do some post production. As I said the concept is from Lucia Castellino, a friend of mine.
Good work to everyone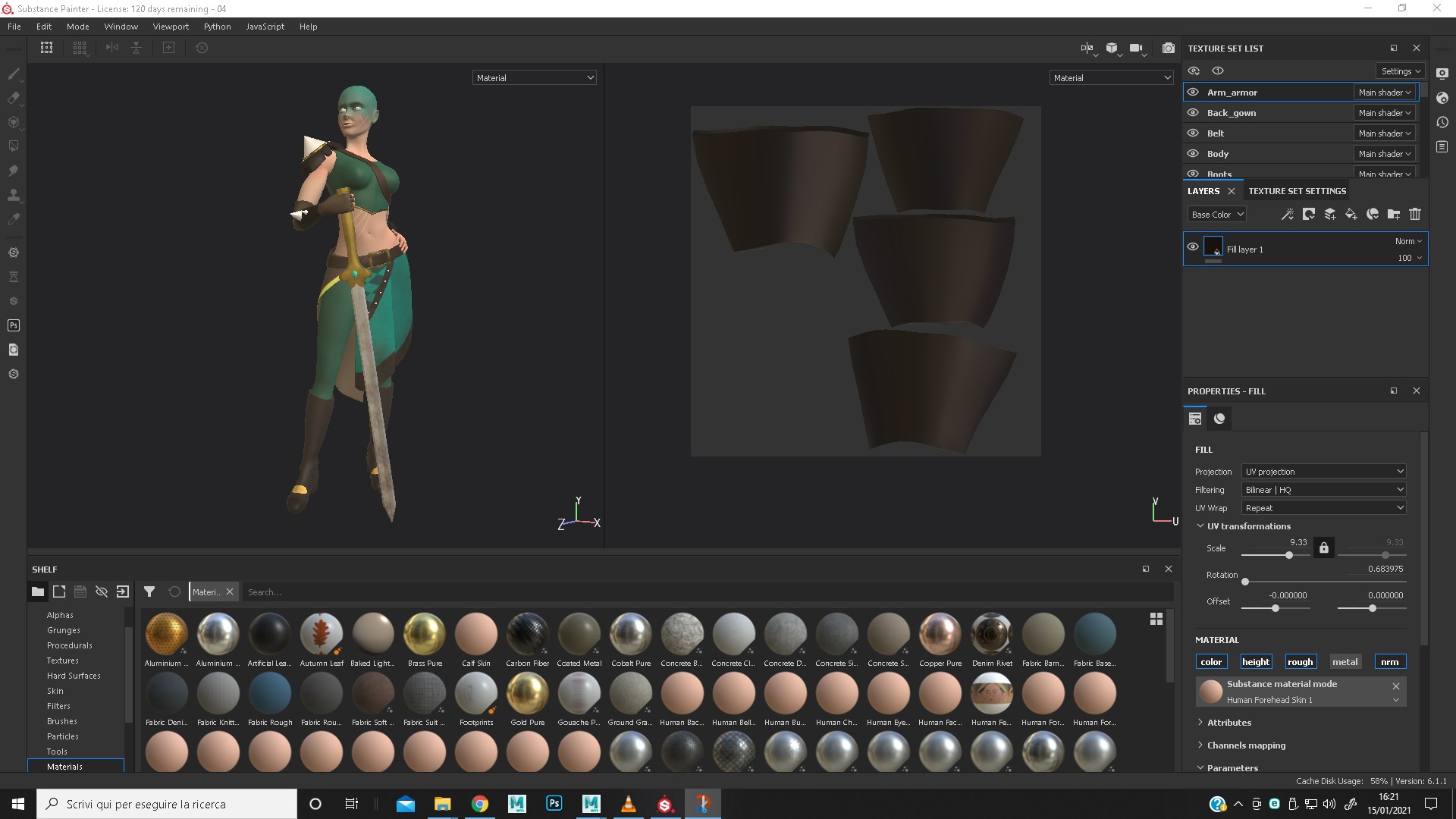 Topic starter
Posted : 15/01/2021 8:29 am
@longbtran88 Thank you! I've seen your work. It's really amazing. I love the details on the armor and the sword is great!
Topic starter
Posted : 17/01/2021 5:03 pm