Oh, for the love of... Sci-fi Contest
Start your WIP(work in progress) thread by posting about which Sci-Fi universe you are paying homage to..
In the same thread, post your work in progress to qualify your entry. We want to see the very beginning planning stages, middle, and end polish stages of your animation contest entry. Example: storyboards, references, and inspiration, acting, key poses, etc. The forum is a great place to get feedback from other animators along the way and we encourage participants to keep the contest fun a friendly. *Title your WIP post like this: [Your Name] + [SciFi Universe] > Examples: Flash Gordon, War of the Worlds, Doctor Who, Buckaroo Bonzai, Spaceballs, etc.
Stay tuned to the official announcements for contest updates in the forum. We will have more specific details on how to upload your final entry there soon.
Oh, for the love of... Sci-fi Contest
Forum Participants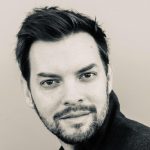 Post your work in progress here
Forum Participants
+8
Questions you have about the competition, rules, etc.
Forum Participants
+3