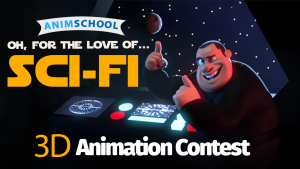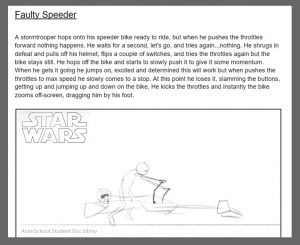 To start your WIP thread, write a short description of your scene and indicate which SCI-FI Universe you are paying homage to
Start your WIP thread as soon as you can. We want to see the very beginning planning stages, middle, and end polish stages of your animation contest entry. Example: storyboards, references, and inspiration, acting, key poses, all the way up to your final CG animation. The forum is a great place to share your workflow, get feedback, and learn from other animators along the way. We encourage participants to keep the contest fun a friendly.
Animation Rigs and Props For Your Scene
Beam me up, Malcolm! Try out AnimSchool's free  Malcolm rig. He won't let you down.
Contestants may use any rig or prop they have the legal right to use. There are many free rigs and props available on the internet.
Here's an AnimSchool Tip on how to pick audio for your animation.
Take a look at the character rigs that AnimSchool students enjoy using*
*Using an AnimSchool rig is not a requirement of the contest and will in no way affect your odds of winning. Entries will be judged based on the quality of the animation and adherence to the Sci-Fi theme.
How to qualify your final animation entry:
To qualify your final CG Animation entry, post in the WIP forum, showing the beginning, middle, and end of your animation progress. The submission window begins August 8th to Sept 8th, 2021 to submit your final entry URL (Youtube or Vimeo link)
There are two divisions, Novice and Professional, each with a prize for 1st, 2nd and 3rd place, in addition to a People's Choice award in each division. Share your final entry to social media to get the vote out. Make your animation between 12 and 16 seconds in length.
Enter the Novice Division if you want to compete against beginners and students.
Enter the Professional Division if you want to compete against more advanced animators.
One entry per animator. If you enter both divisions, your entry will be nullified and you will not be eligible to win.
What criteria do we judge on?
Entries will primarily be judged based on the Appeal and Entertainment of the Animation
Appeal: We want to see a well-paced, polished and appealing performance
Entertainment: Is it funny? Is it dramatic? Is it compelling? Does it tell a story? Most importantly did you entertain the audience?
CG Animation Length: Between 12 and 16 seconds
Adherence to the theme: This is a Sci-Fi contest. Each entry is meant to be a tribute/love letter to your favorite Sci-Fi series. You must state in your WIP thread which Sci-Fi universe(s) you are paying homage to.
Winners will be determined as follows: AnimSchool's Review Board will select the top 3 winners and honorable mentions per division from all entries.
The People's Choice winner per division is the one with the highest vote count.
Share your entry to social media to get more votes.
General Contest Rules
No nudity.
Avoid offensive language.
Avoid excessive violent imagery.
Post your WIP in the forum for your final entry to qualify.
Only use rigs and props that you have the right to use.
Have fun and be nice to each other.
No intolerance towards any race/culture/religion/gender/etc.
Let's keep politics out of this – The contest is about our love of animation and Sci-Fi.
Spamming the forum will get you blocked and deleted.
*We reserve the right to moderate & remove content during the contest.
Together, we can rule the galaxy!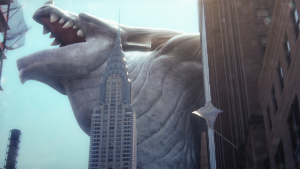 This animation contest is open to the public | Let's get better together
Stay tuned to the official announcements for contest updates in the forum. We will have more specific details on how to upload your final entry there soon.
Entrants grant AnimSchool the right to use video and images from entries for promotional use. Entrants retain all ownership rights.
Entrants grant AnimSchool the right to place their entry email on our email list. Entrants can unsubscribe at any time (but may not thereafter be able to receive further contest communication.)
Please read the Terms and Conditions before entering the contest