AnimSchool Fantasy Character WIP - Antoine Dal Bo
Body with more details. Hands are quite special on this character, I will probably work more on them later. It's time to start the head!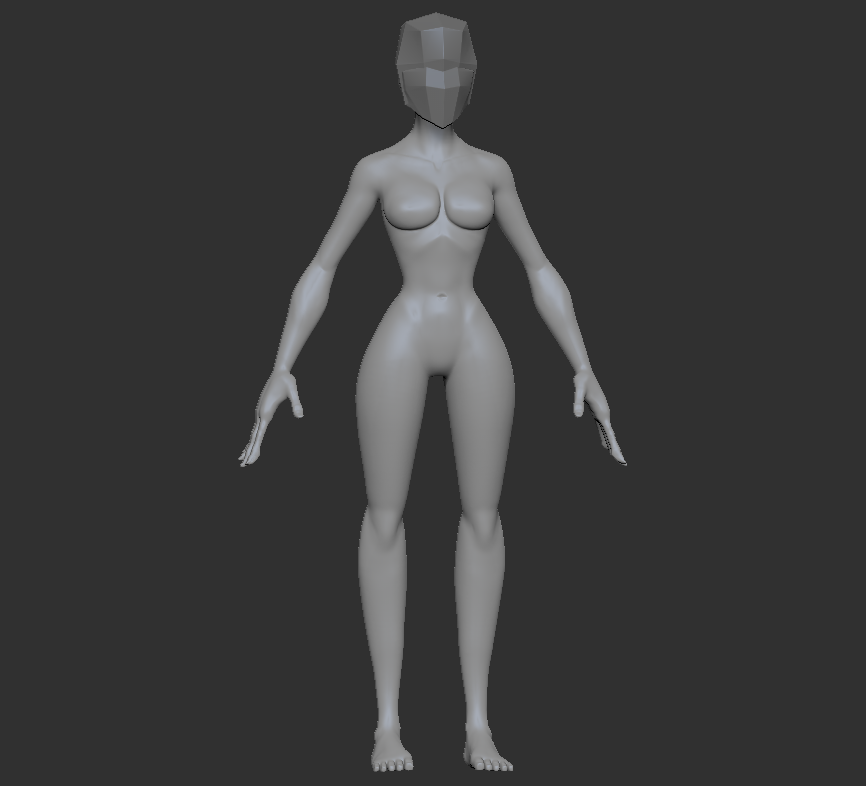 Topic starter
Posted : 09/01/2021 8:33 am
Started sculpting the face and blocking the hair. Not totally happy with the head yet, but that's it for today !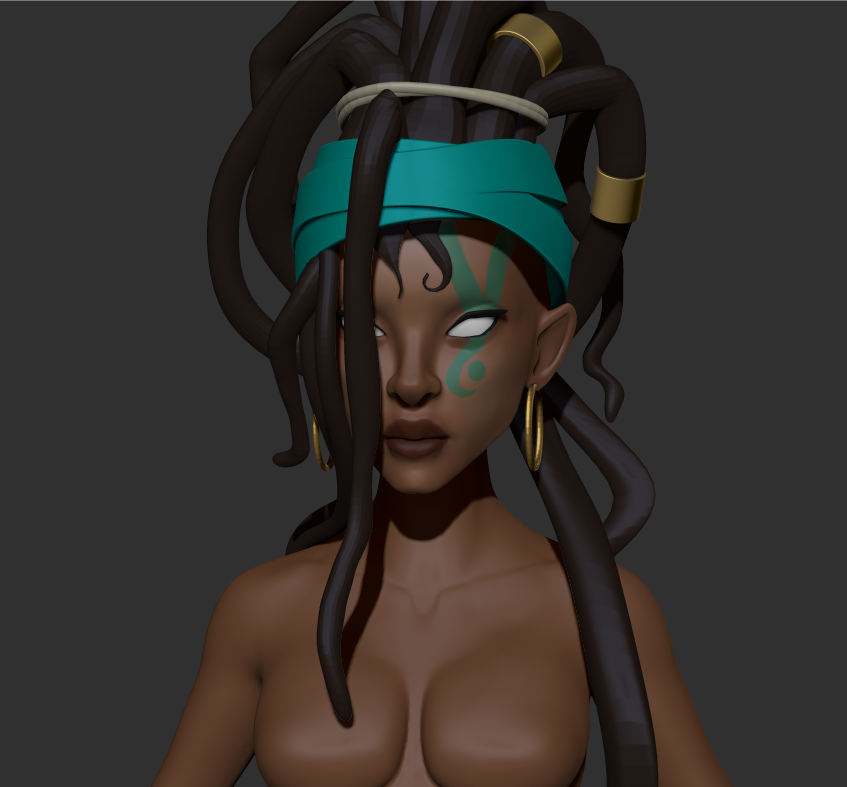 Topic starter
Posted : 11/01/2021 12:51 pm
Topic starter
Posted : 17/01/2021 7:53 am
Topic starter
Posted : 26/01/2021 12:19 pm
Here is my final entry! I loved so much working on this design from Da Duizhang!!
The main idea when I saw this contest 2-3 weeks ago was to improve my polypainting, and see how fast I could do a character. I won't lie, I would have liked a few more days to finish some details ahah!!
I used Zbrush for Character modeling/polypainting. Maya for the props. The render was done with Arnold (in Maya). I used Photoshop for the compositing!
It was a pleasure doing this contest, happy to see all the characters we all made, the good atmosphere in the forum, I really enjoyed it!
Good luck everyone, and have a good night/day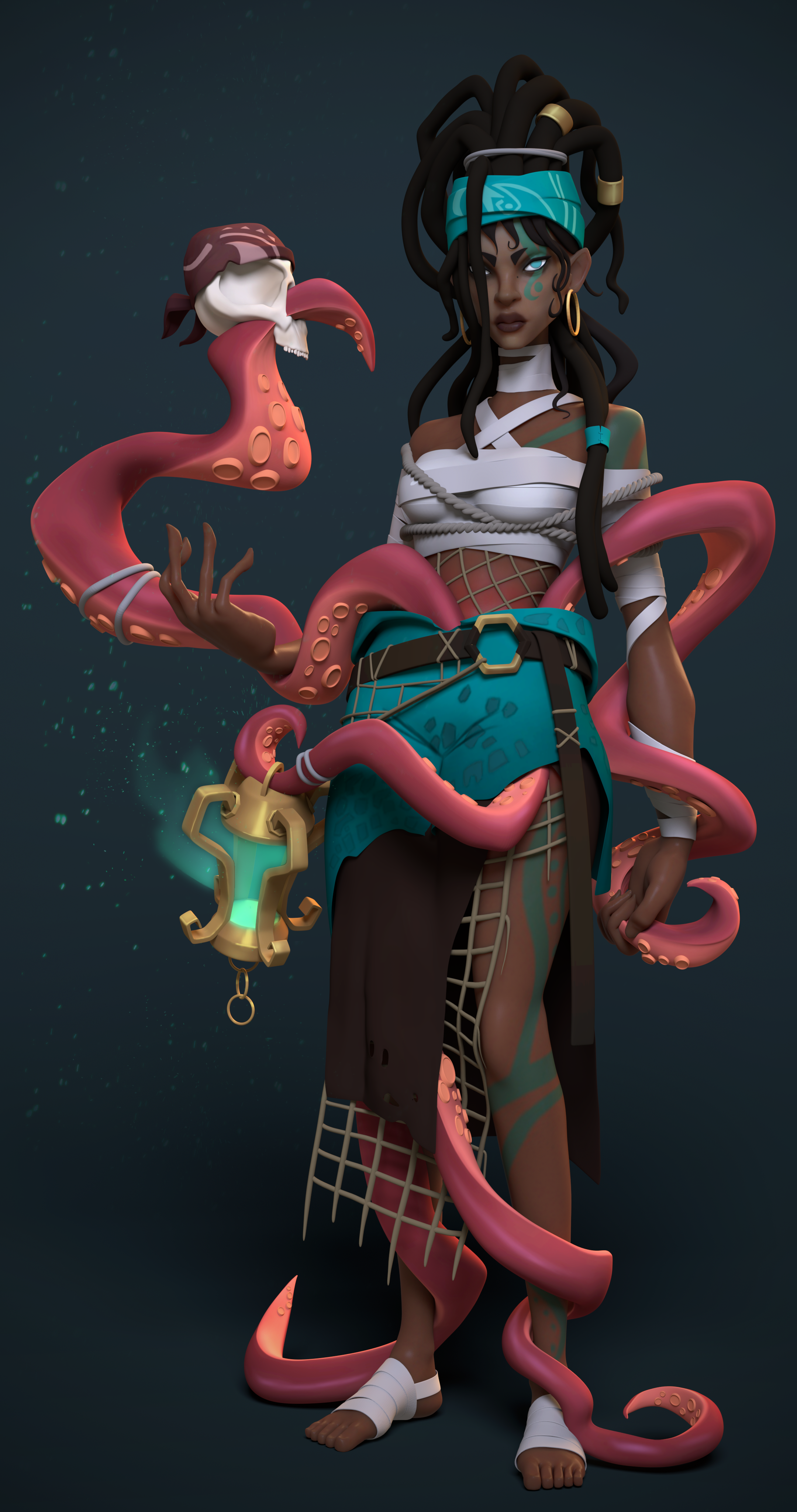 Topic starter
Posted : 29/01/2021 7:05 pm