Modeling Contest WIP entry #1
Before I do any modeling or sculpting, I started out with doing some quick sketches and linework for my character entry. Going for a noble knight tasked with guarding a set of cursed demonic armor.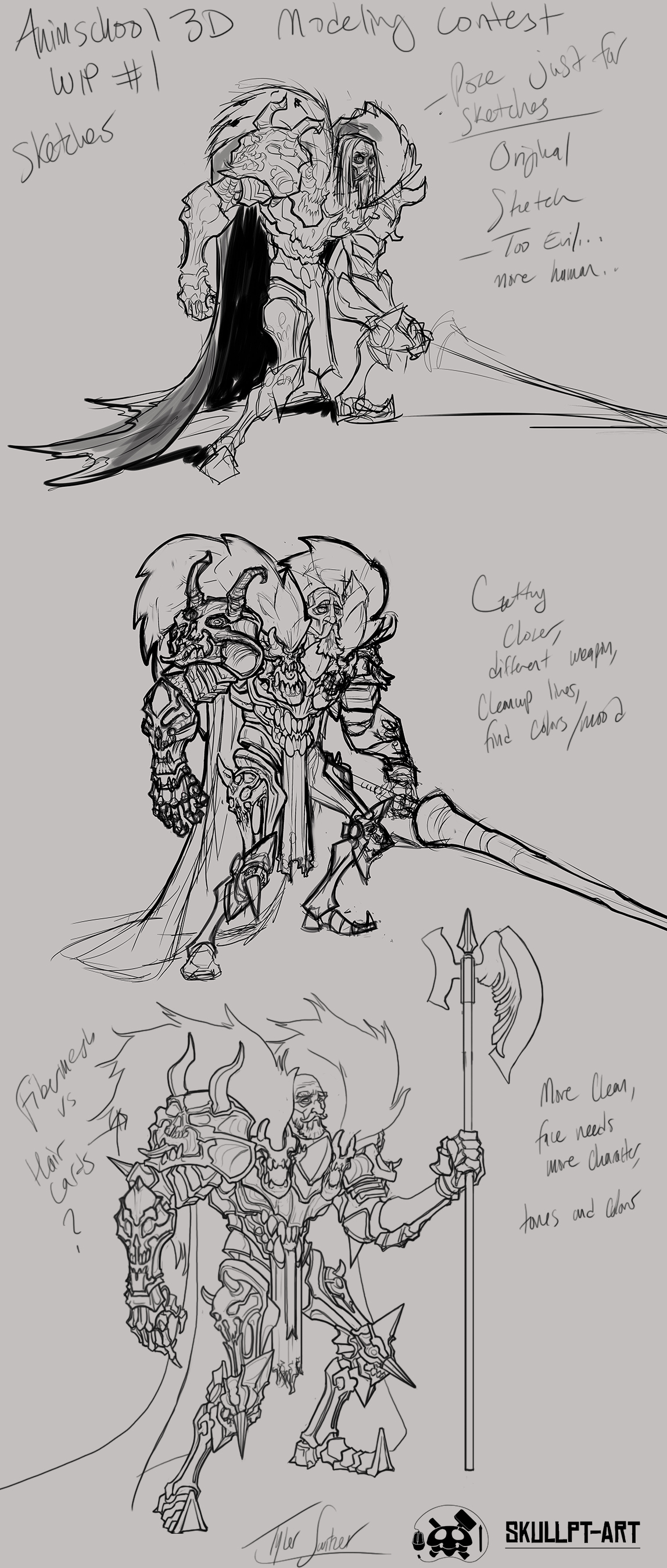 Topic starter
Posted : 16/11/2020 6:02 pm
Awesome sketch! Looking forward for what's coming next. 😉
Posted : 17/11/2020 12:43 pm
@lifelover90 Thanks! I got more done the last couple of days, I'll post an update soon!
Topic starter
Posted : 19/11/2020 7:06 pm
Got the blockout done yesterday, spent most of today working on detailing the armor, remeshing it, then getting the clean UVs I'm going to appreciate later. Still need to work on a lot more, but at least the armor I can just mirror across once one side is done, then just do some dings and scratches to break symmetry.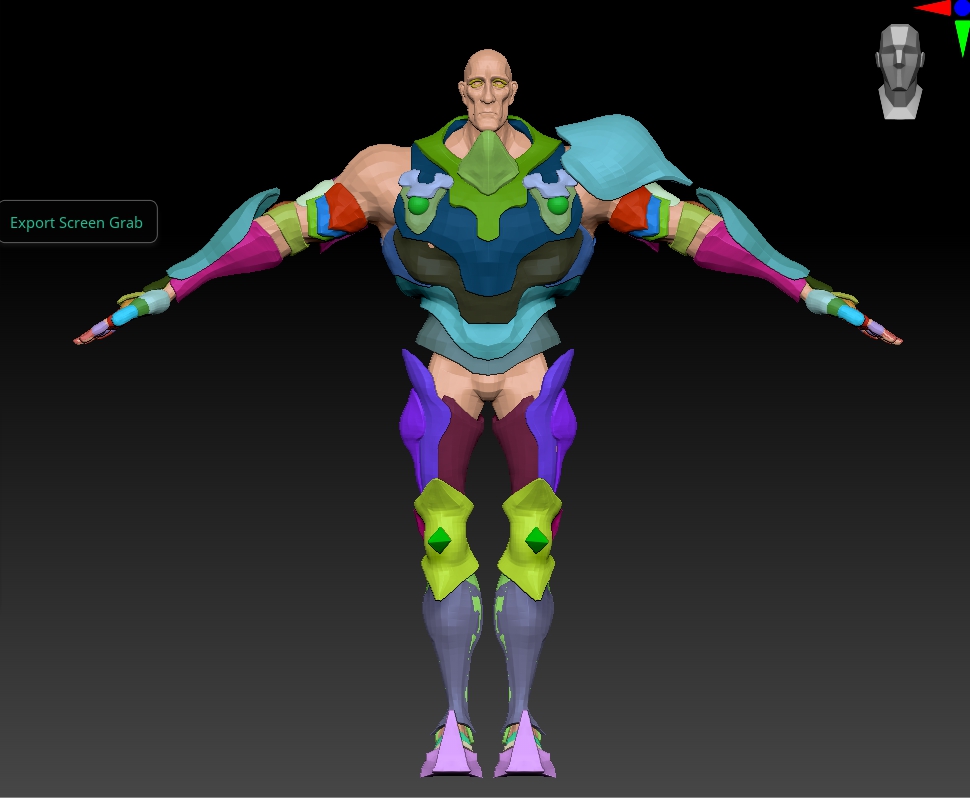 Topic starter
Posted : 19/11/2020 7:18 pm
Current Update, still getting the armor finished, worked on his face a bit more, started blocking out his halberd.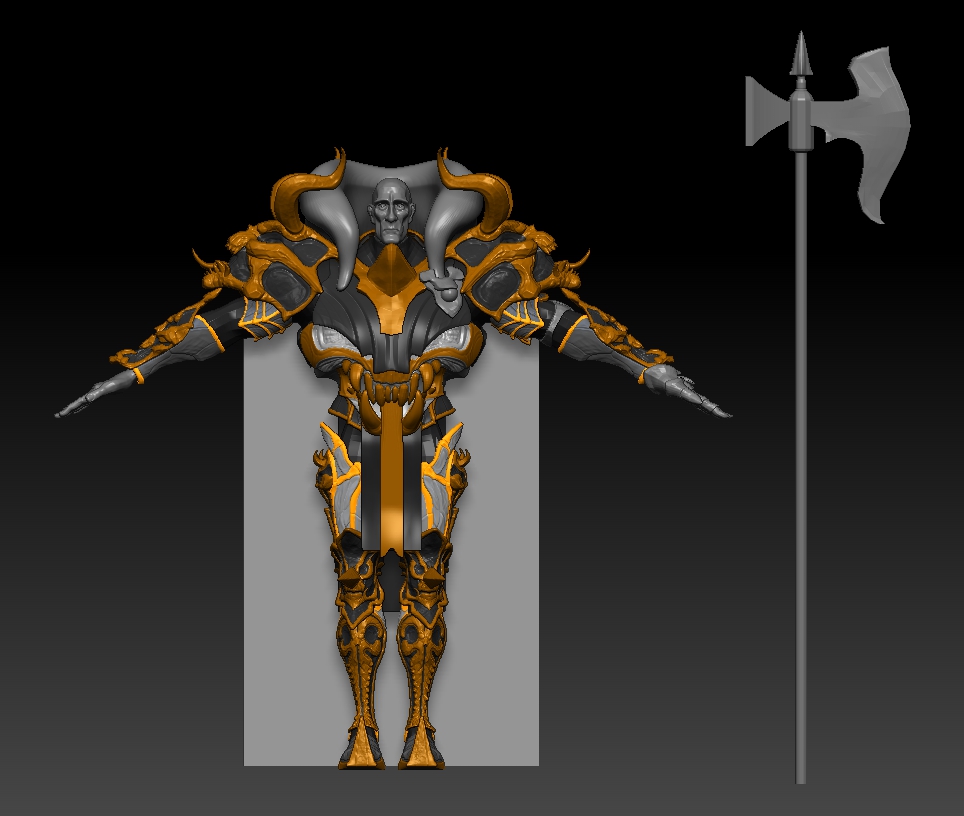 Topic starter
Posted : 22/11/2020 6:37 pm
Topic starter
Posted : 22/11/2020 6:37 pm
Great work,  you are really getting on.  Love the concept
Posted : 24/11/2020 3:36 am
More or Less done with the modeling of the character, just need to finish up some touch-ups and his halberd, and another prop I have in mind to set the scene. Saving his full cape for when he is going to be posed. Going to finish up UVs, export him into Substance Painter for true textures (everything currently is just placeholders for ideas), then get him posed and hopefully finished within the week!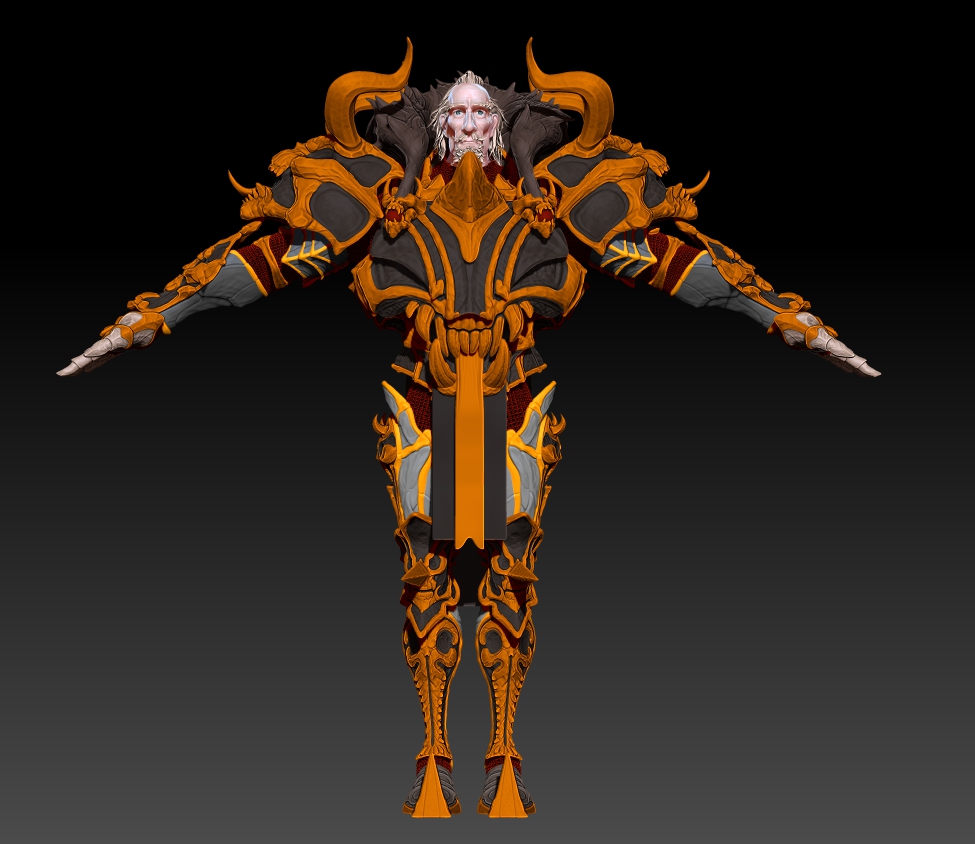 Topic starter
Posted : 26/11/2020 2:07 am
Topic starter
Posted : 26/11/2020 2:08 am