AnimSchool Fantasy character WIP - Stanislav Komarov
Hi I want to change me character for this contest so i create new concept art. I want to create some design with aztek elements and fantasy creature.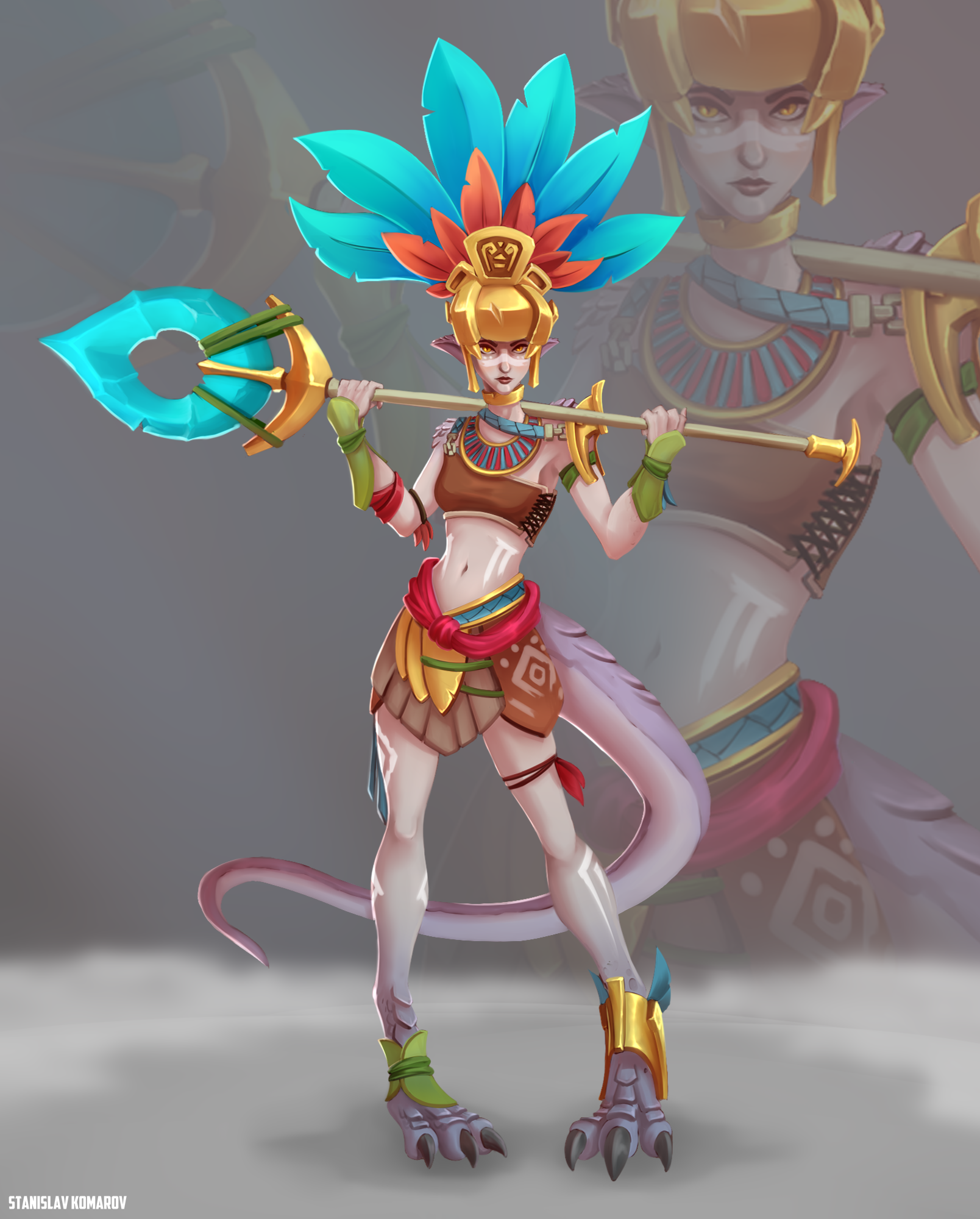 Topic starter
Posted : 12/12/2020 3:26 pm
Topic starter
Posted : 17/12/2020 12:03 pm
Topic starter
Posted : 02/01/2021 6:34 am
Topic starter
Posted : 14/01/2021 10:38 am
Texture test. Now i want model weapon and main scene for final render. Maybe i change some detalization of character

Topic starter
Posted : 19/01/2021 1:57 pm
So i finist my work and now i will published my render in novice devision. And here i wan't past my turnable video link
Finaly i change some design in my character, but i realy like the result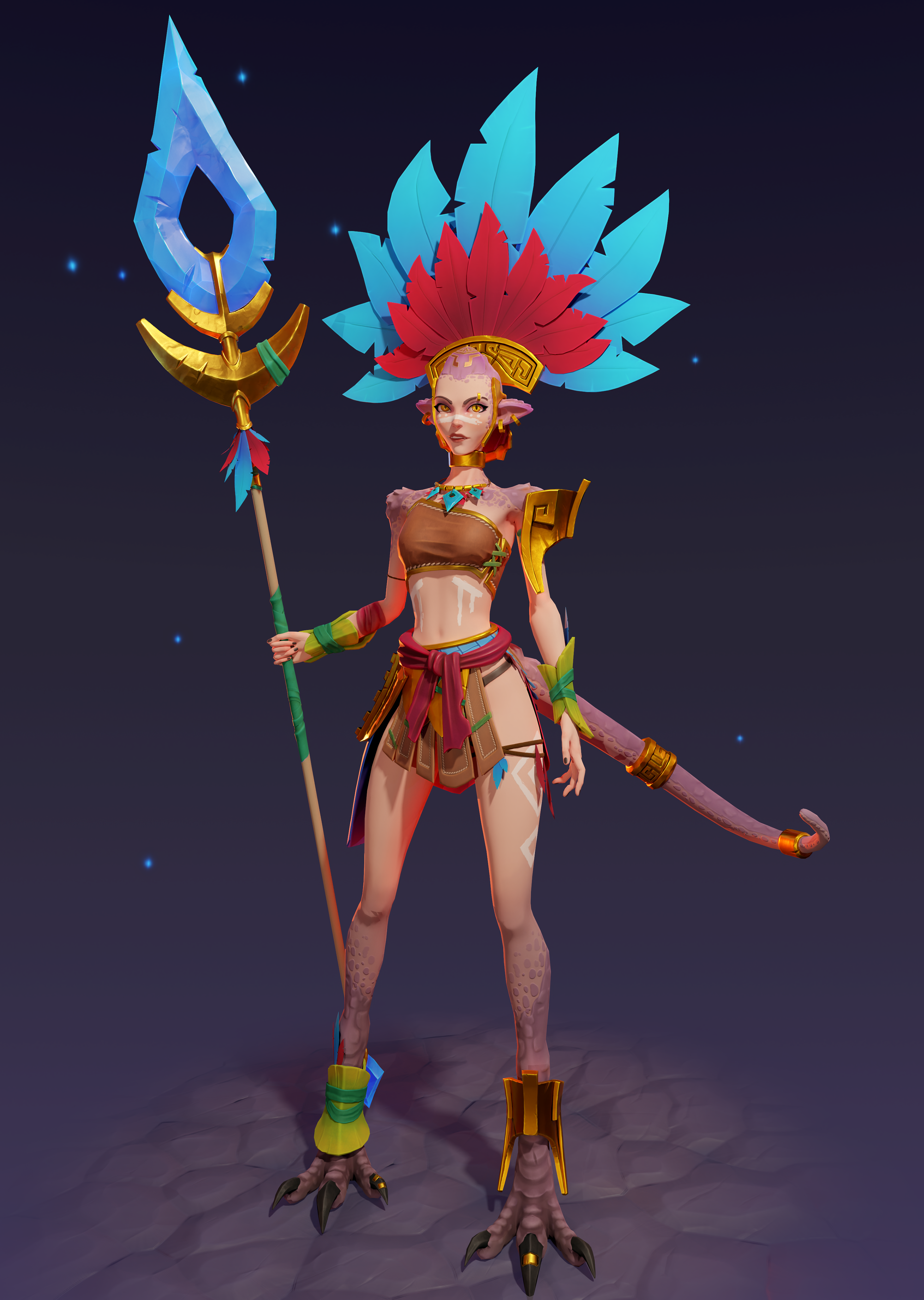 Topic starter
Posted : 29/01/2021 2:56 pm
Hi ! That's so strange, regarding the time I've spent looking the other's work for the contest that I didn't seen you once. I Don't have any more likes to give (I didn't knuw we were limited to 3... mb)
But I just want you to know that your work is amazing. To me it's one of the best and this piece is really inspiring. And that's a shame you don't get a hundred of likes :(.
Sincerly ! 
Posted : 31/01/2021 12:14 pm
Thank you! I myself think that this is one of my best works. Your opinion is very important to me - your's words are much more important than all the likes of the world. thank you very much
Topic starter
Posted : 31/01/2021 12:24 pm