AnimSchool Fantasy Character WIP + Jannes van Baalen
Hello guys! I have chosen the character concept druid girl by Aleksander Maksimov 
I will be posting my first WIP as soon as I finish the modeling the head and hair.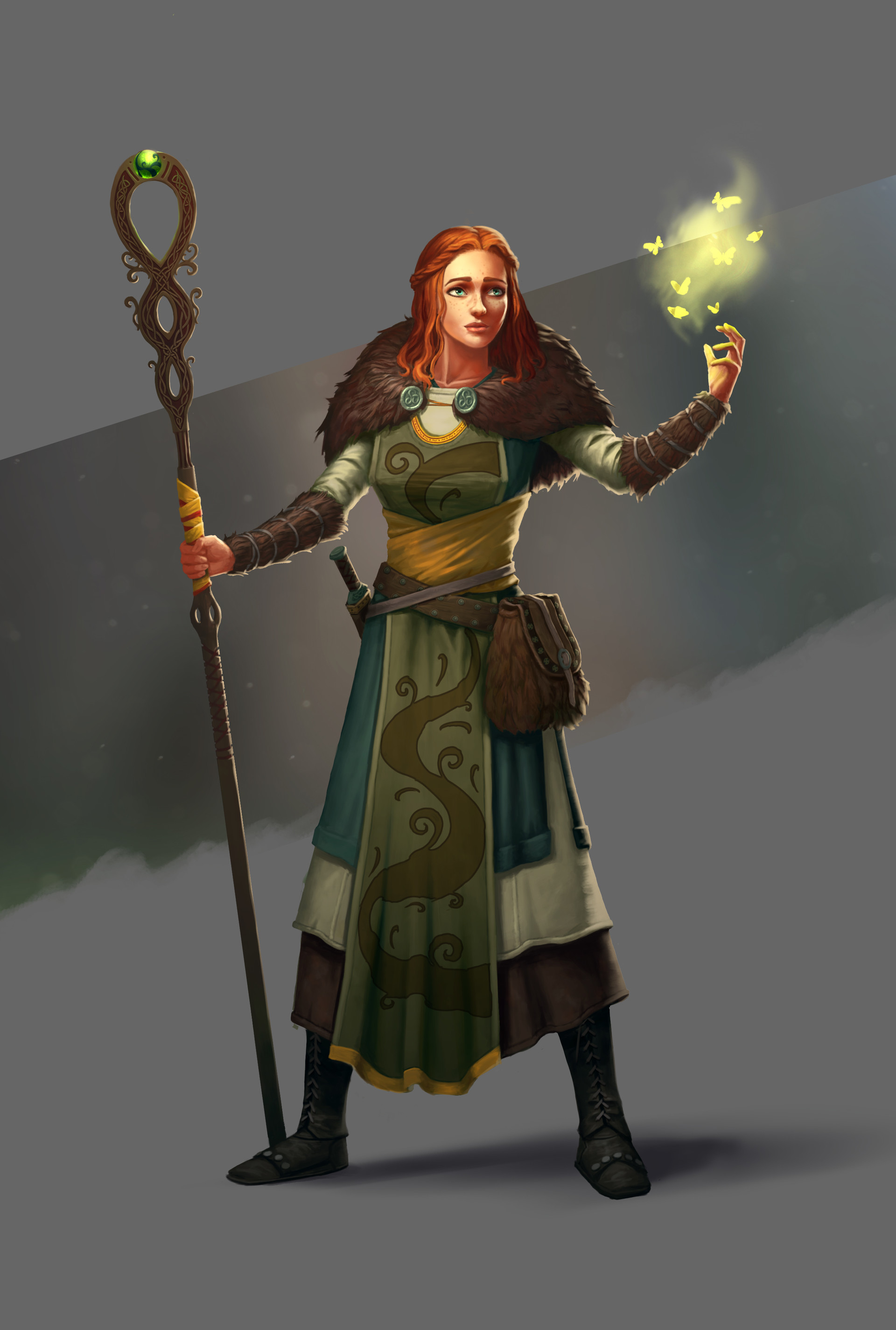 Topic starter
Posted : 05/01/2021 7:13 am
Hey guys, I realized I needed to break the concept down if I am to have any chance of completing the character.
So I broke down the concept to everything I needed to create.
01 body blockout
02 head and hands
03 boots
04 main dress
05 sash
06 bag + belt
07 knife + belt
10 fur cloak buttons
11 hair
12 staff
13 butterflies
Particle systems
fur cloak and arm coverings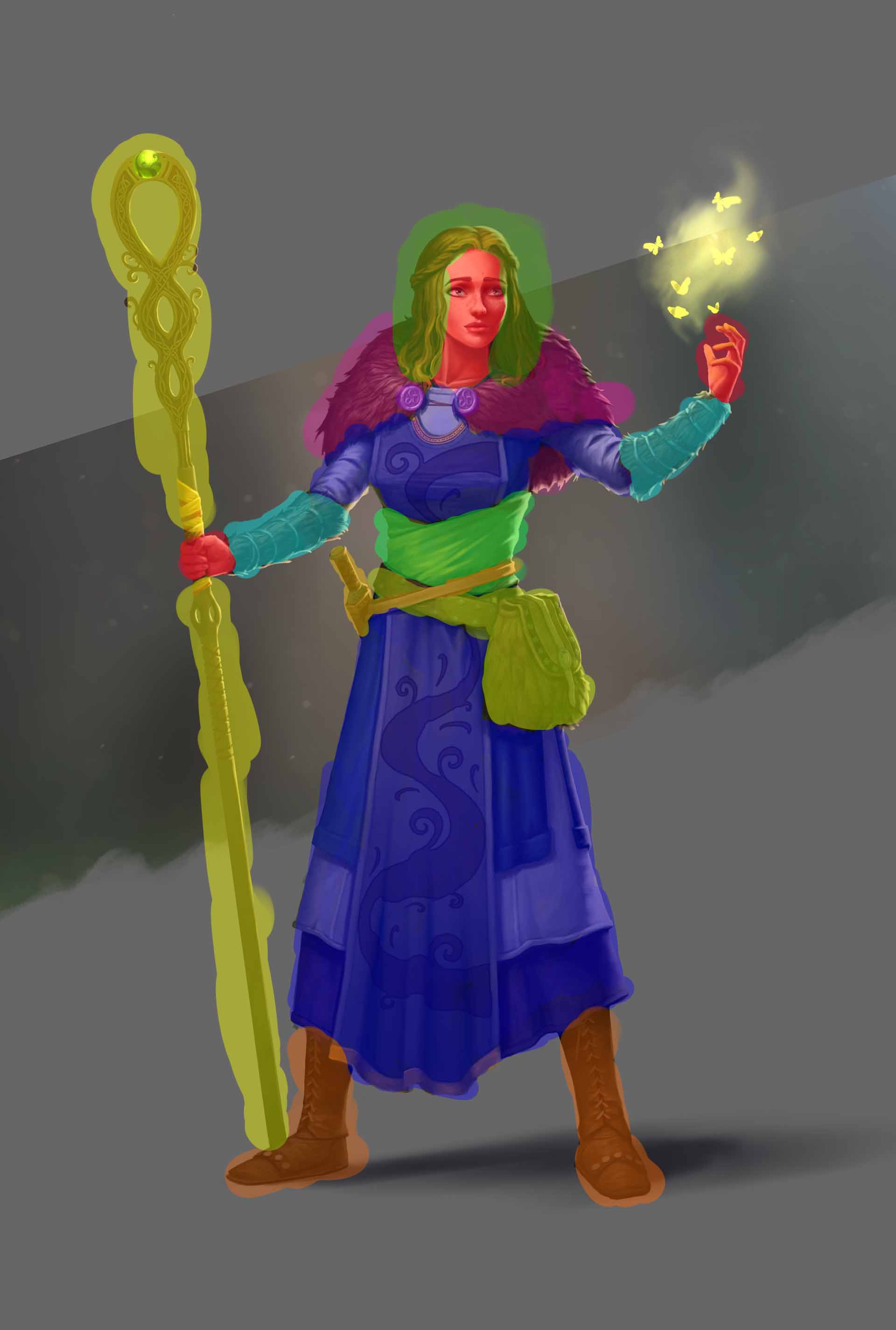 This post was modified 2 months ago by
Jannes
Topic starter
Posted : 06/01/2021 7:49 am