AnimSchool Fantasy Character WIP + Daniel Becerril Ureña
Hello I am joining the contest with this great piece by Sen Xie
 
https://www.artstation.com/artwork/3o2LGv
I found out a bit late but I will try my best!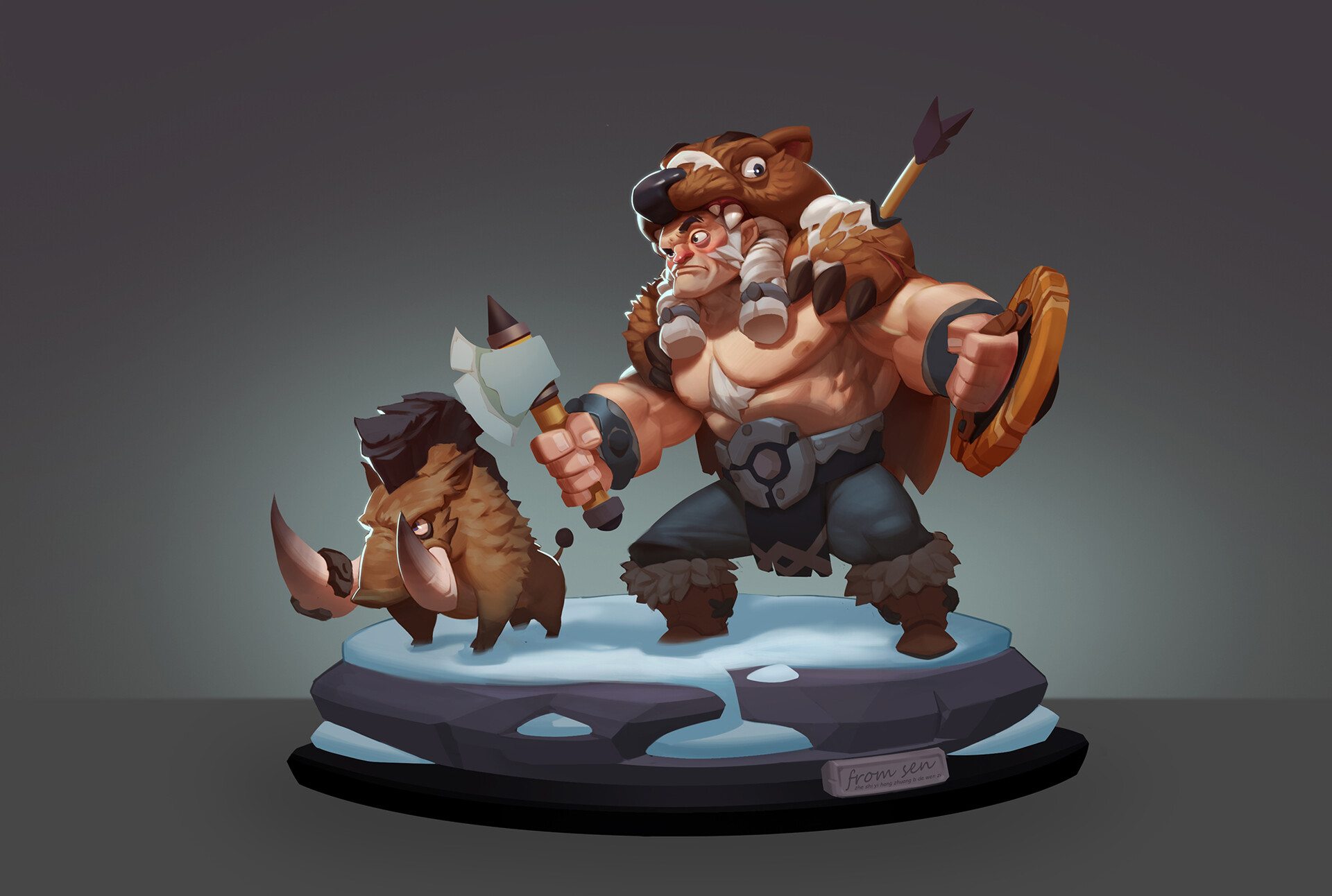 Topic starter
Posted : 06/01/2021 9:31 am
amazing smooth progress 😀 👍 
Posted : 17/01/2021 10:15 am
ALmost done with the HP wanted to go straight to posing and rendering after this. Just planned to do polypaint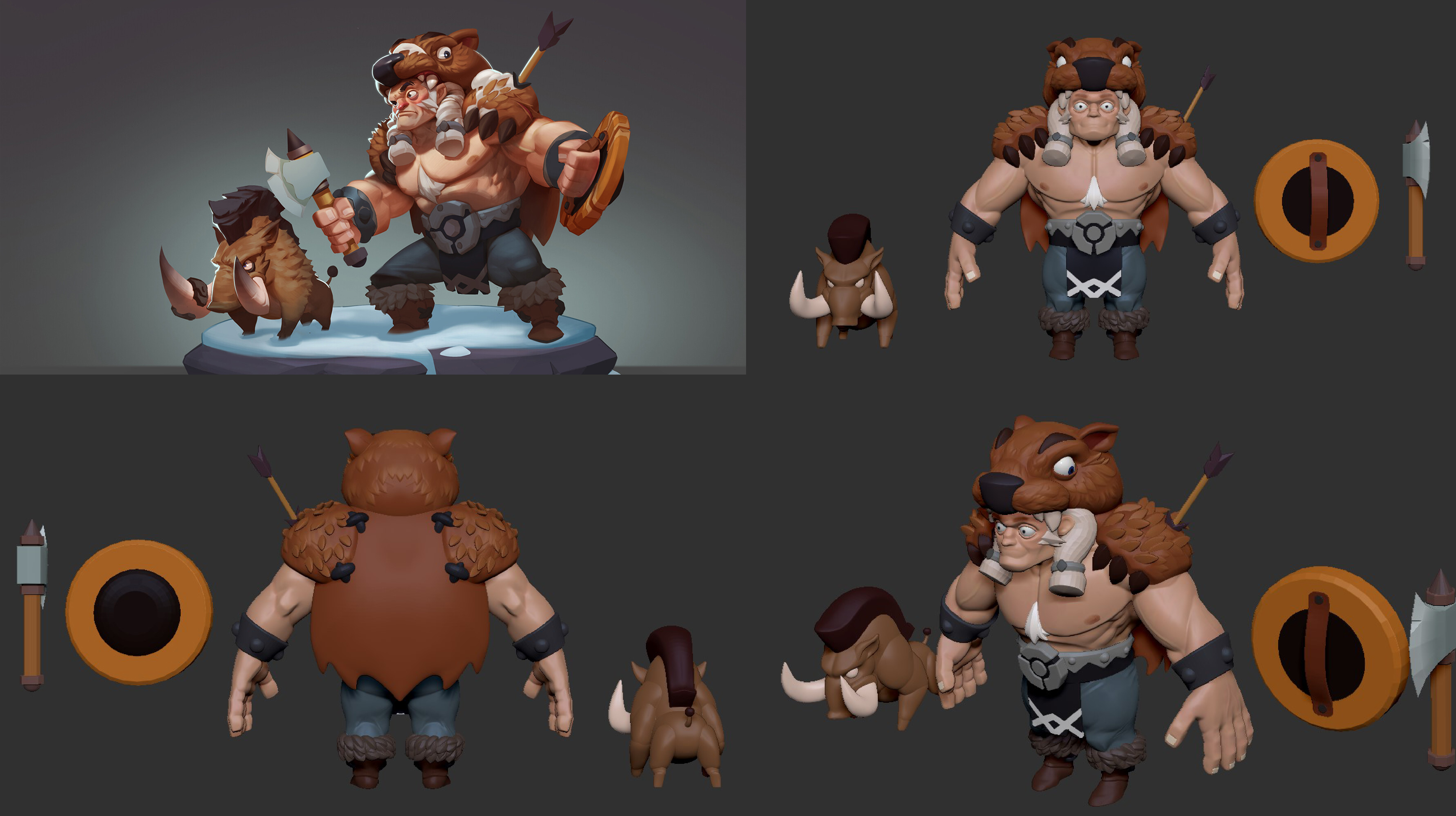 Topic starter
Posted : 22/01/2021 8:05 pm
Been deailing for the past few days and adding small fixes. Ah so hp is basically all done. maybe few tweaks but now posing , rendering and editing.
I was wondering if I should add microdetail but i dont think the concept calls for that, it reminds me more like a clash of clans style that its a bit cleaner, so i tried going that way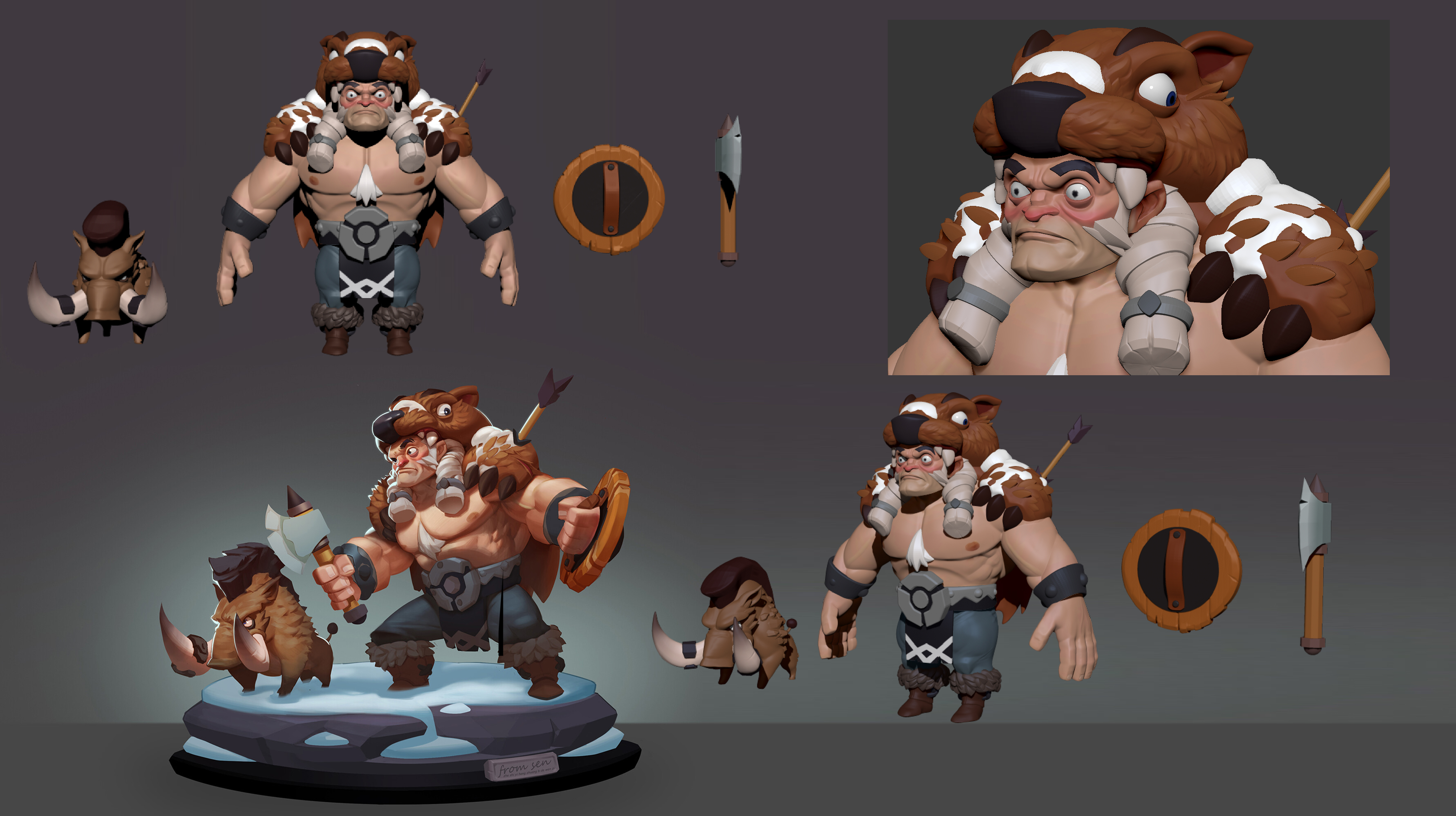 Topic starter
Posted : 26/01/2021 11:51 am
Im planning to deal with asymetry once i pose this
Topic starter
Posted : 26/01/2021 11:51 am
I like how the pig is coming along. maybe a few more details and call it done too . need to work on that crazy hair and detail a bit more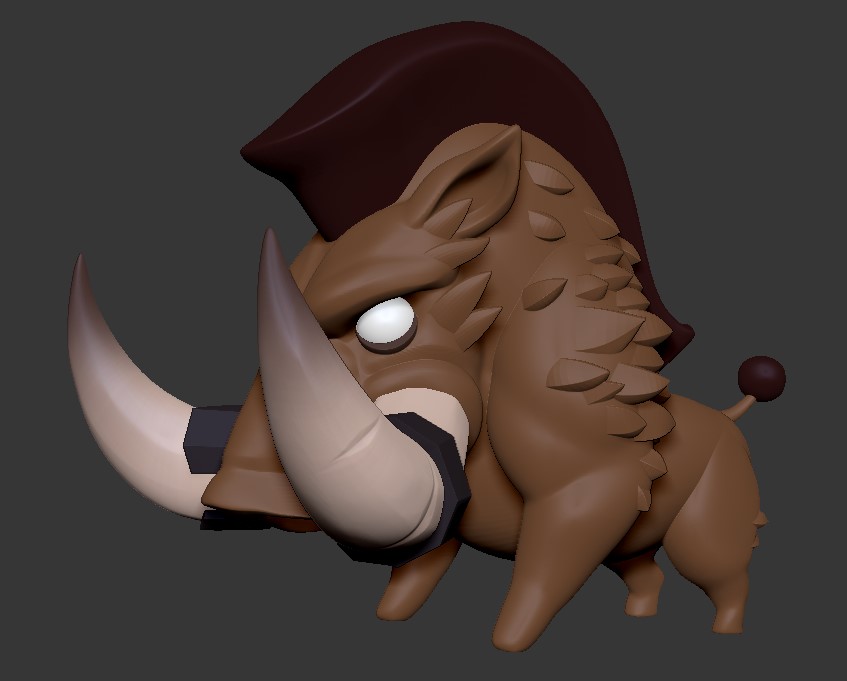 Topic starter
Posted : 26/01/2021 11:57 am
Just finished the sculpt, im gonna give it the final touches and add small details in a few hours and call it done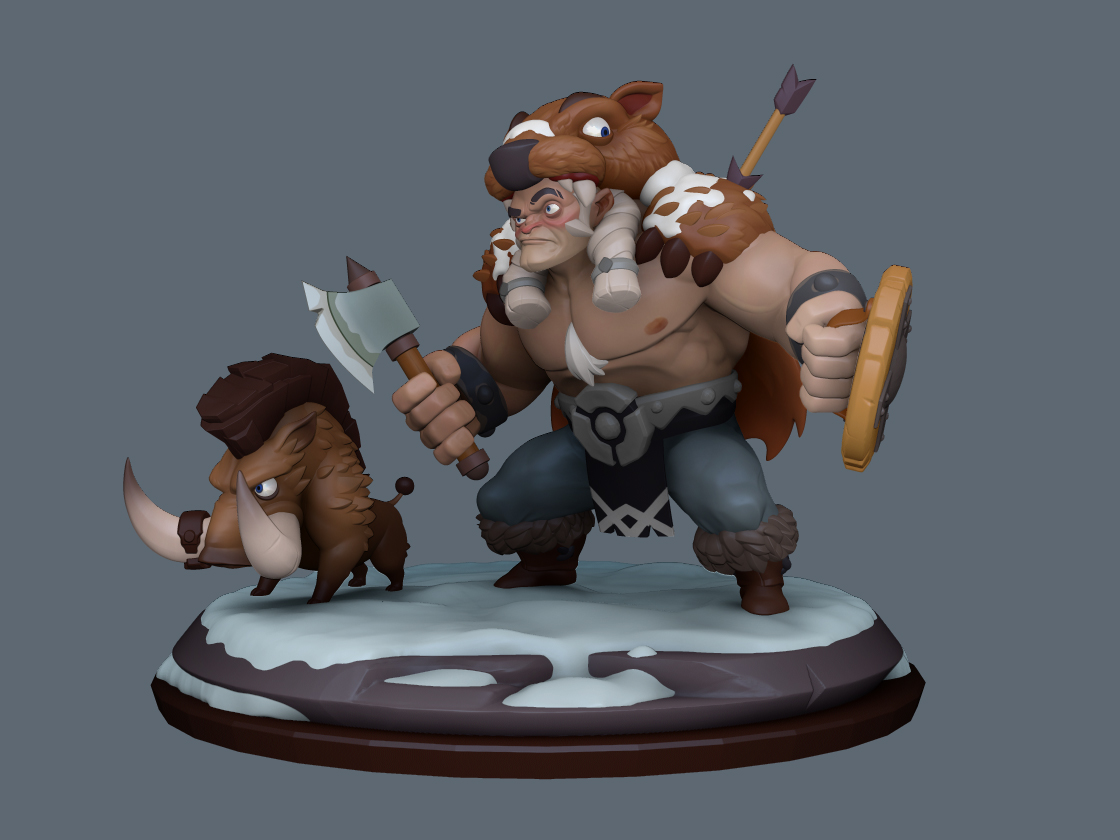 Topic starter
Posted : 28/01/2021 8:15 am
So close to finish but this render is taking forever ㅠ.ㅠ
Topic starter
Posted : 29/01/2021 9:12 am
Topic starter
Posted : 29/01/2021 12:43 pm