AnimSchool Fantasy Character WIP – Jadine Ingram
Hi everybody!
I hope you're all having a wonderful week and staying safe! I'm a little late but I've finally got my concept piece to share with you all!
This is Clara, she is a warlock satyr, and my partner's latest Dungeons and Dragons (D&D) character (I'll post a little more about her shortly). I'm very excited to get started sculpting her, I probably won't begin until after Christmas, but I'm sure that won't be an issue, as I get more and more confident with every model I make.
I've illustrated and sculpted a lot of my D&D characters in the past few months, you can see some of them on my ArtStation portfolio if you're interested: https://www.artstation.com/jadine
I'm also posting my progress to Instagram: https://www.instagram.com/jadine_art/
I also stream on Twitch: https://www.twitch.tv/jadine_art
I want to try and stream some of the process of this build, but my computer may not be able to handle it 😀
Thanks so much for your time! I am very much a novice so go easy on me if you do have any feedback, but I would appreciate it nonetheless. Good luck everybody!
- Jadine
Oh, and her owl friend is her familiar 🙂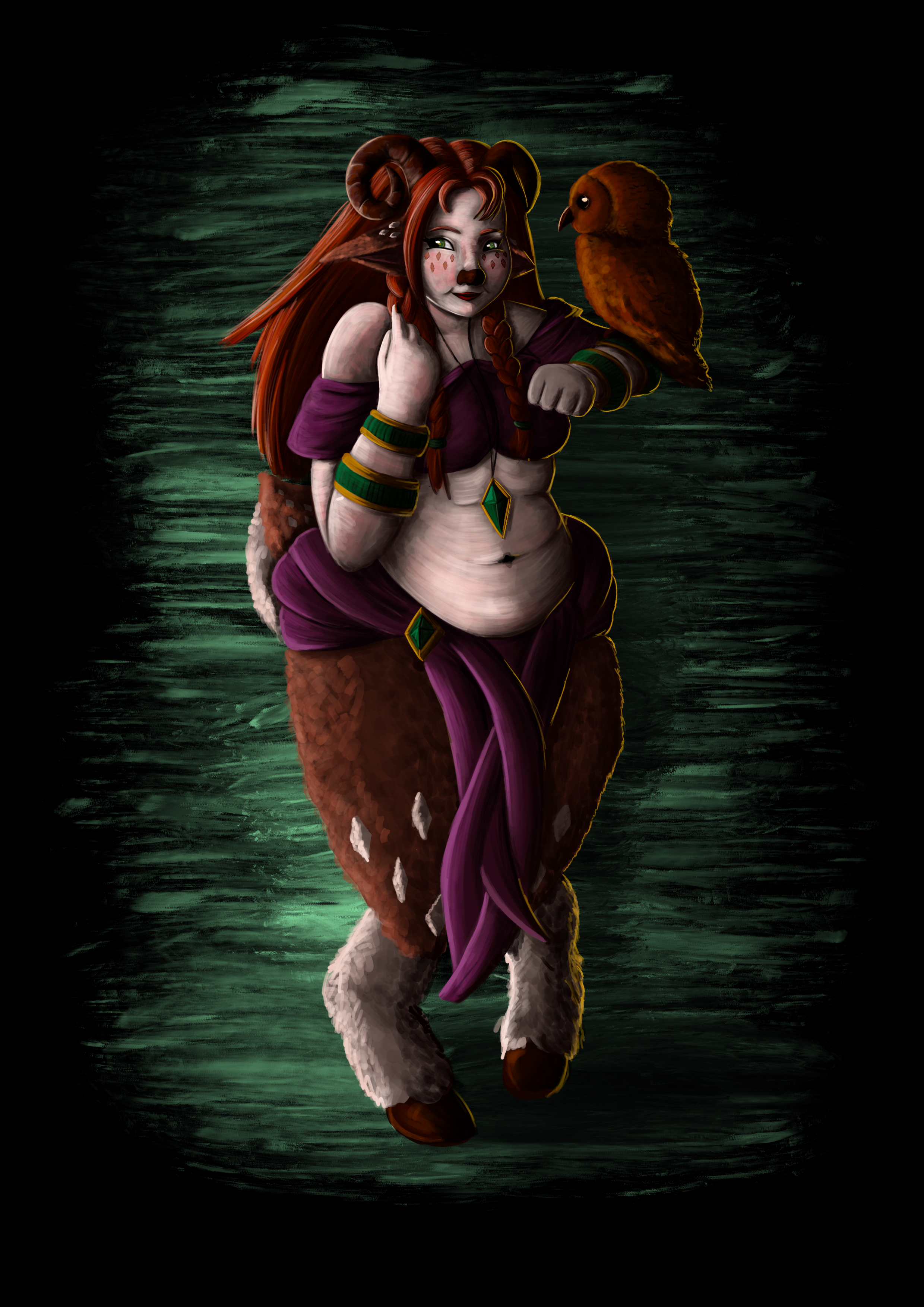 Topic starter
Posted : 17/12/2020 7:13 am