AnimSchool 3D Modeling Contest Rules and Guidelines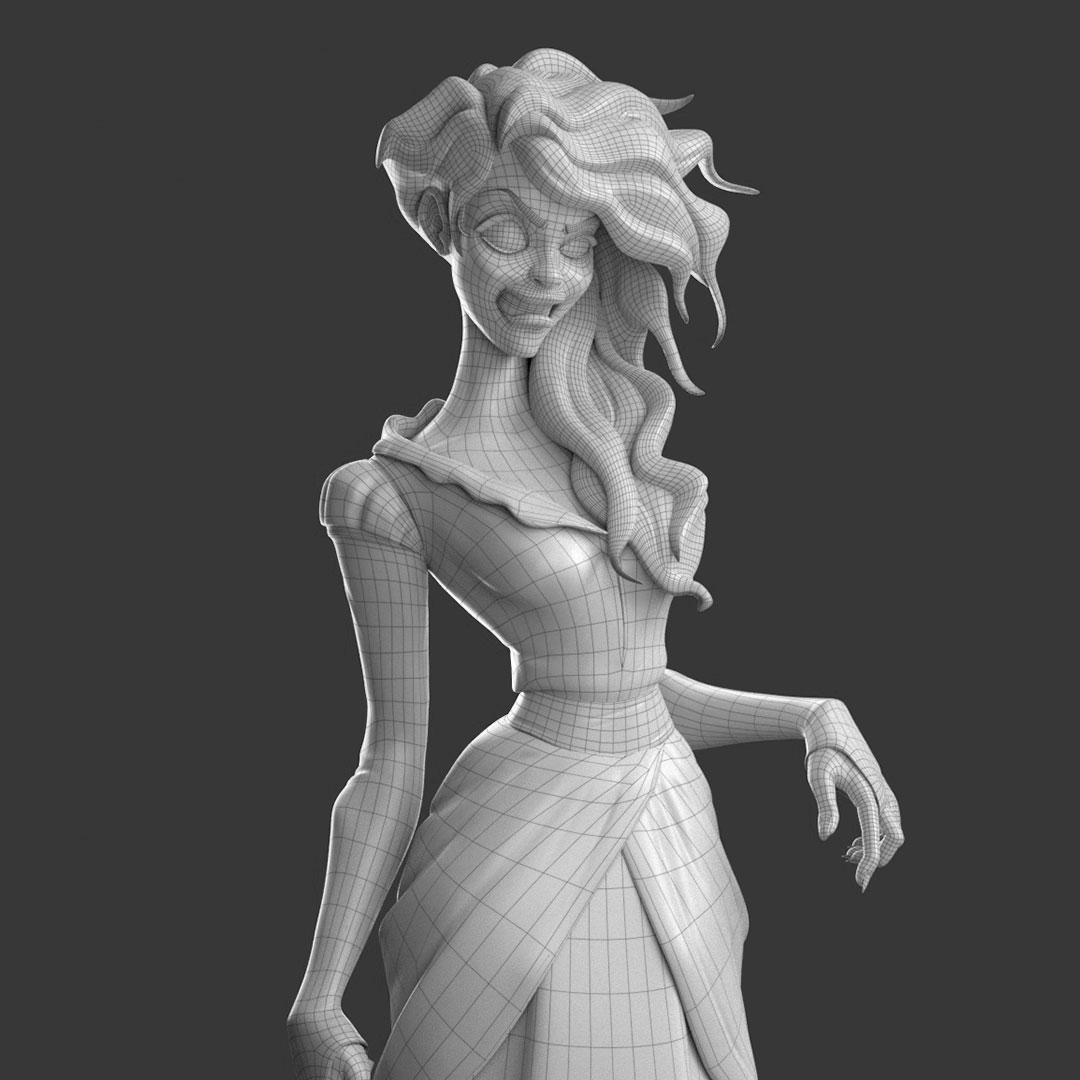 Create from scratch, a posed, stylized fantasy character in the 3D modeling program of your choice.
You must create an accessory for your character. This could be a sword, a staff, or a familiar (special pet). Model from your own concept or get permission from another artist to create a new work based on their concept.
Pick a 2D concept for inspiration. To qualify your entry, you must credit the artist if the concept is not your own. 
Your entry must be a new 3D model or sculpt and not created prior to the current contest.
Using programs such as Character Creator or Daz 3D with premade posable 3D meshes will disqualify your entry. Your 3D Model must be created by you from beginning to end and not from premade meshes. This is not a kit-bash competition. Accessory items must also be created from scratch. 
No nudity or adult content is permitted.
To qualify your entry, you must post work-in-progress shots in the AnimSchool Contest WIP Forum. See "How to Participate" Below for more details
Entries will be judged based on quality, appeal, pose, and presentation of final render
The submission deadline is midnight (MST) on Jan 29th, 2021.
Start your WIP (work in progress) thread by posting a picture of the 2D concept you will be referencing for the contest. You must credit the concept artist. Failure to do so will disqualify your entry. If the concept is your own work you must state that in your post
If you are using someone else's concept for inspiration, it must from a 2D image.
We love seeing concept art, but if you are doing a free-build for your 3D model, post some inspiration images and references in your WIP thread
In the same thread, post your work in progress to qualify your entry. We want to see the very beginning, middle, and end stages of your contest entry creation. The forum is a great place to get feedback from other artists along the way and we encourage participants to keep the contest fun a friendly.
Any post-processing/clean up in photoshop or similar software may be used for your final contest entry, granted you post your work-in-progress in the forum so that we see the different stages of your work. Please list all software used in your work-in-progress thread.
There are two divisions, Novice and Professional, each one with a prize for 1st, 2nd place, and People's Choice. Your vote matters. Post your final rendered beauty shot by the contest end date.
Final rendered beauty shot should be in 4k (4000 pixels) on the longest side. We want to see all that gorgeous detail.
Enter the Novice Division if you want to compete against Beginners and more basic early professionals.
Enter the Professional Division if you want to compete against more advanced pros.
You can only upload one beauty shot for your final contest entry, so make sure to post a full-figure of your 3D model and not a cropped close-up.
One entry per person. If you enter both divisions, your entries will be nullified and you will not be eligible to win.
This contest is open to the public, as well as AnimSchool students.
Winners will be determined as follows: AnimSchool's Review Board will select the top two winners per division from all entries. The People's Choice winner per division is the one with the highest vote count.
When voting, vote based on the quality and presentation of the 3D model
Entrants grant AnimSchool the right to display their image entries in AnimSchool contests and other promotions. Entrants retain all ownership rights.
Entrants grant AnimSchool the right to place their entry email on our email list. Entrants can unsubscribe at any time (but may not thereafter be able to receive further contest communication.)